In the race to net zero emissions, investment, commitment and collaboration will be key to success. The IEA (International Energy Agency) reports that in order to reach net-zero emissions by 2050, global annual clean energy investment needs to triple, to about $4 trillion by 2030. In fact, the International Energy Agency says none of the work done so far has been good enough, given the dramatic increase in carbon dioxide emissions (up 60%) since the United Nations Framework Convention on Climate Change in the early 1990s.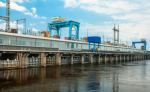 Achieving net-zero emissions by 2050 will therefore require a "radical transformation of the global energy system," the IEA said in its report. Most technologies that can help reduce CO2 emissions between now and 2030 already exist and are already on the market. But many technologies that could help reduce emissions between 2030 and 2050 are at the demonstration or prototype stage, the IEA said.
Water utilities working to decarbonise using existing technologies are leading other utilities. As of April, at least 81 water and wastewater treatment plants around the world had set net-zero emissions and climate-neutral targets, and at least 26 companies had joined the UNFCCC race to zero emissions. A new report from global water technology company Xylem titled "Net Zero: A Race We All Win" shows how some water managers are reducing emissions and making their infrastructure more resilient to climate change. The report suggests that the water sector could be one of the fastest decarbonizing sectors - and they can do so with existing technologies.
Xylem President and CEO Patrick Decker said utilities are uniquely positioned to make a difference. "Utilities, already at the forefront of the impacts of climate change and aging infrastructure, and enthusiastic public servants, are key," said Patrick Decker. Xylem believes that water infrastructure accounts for approximately 2% of global GHG (greenhouse gas) emissions, and that a medium-sized water company could reduce emissions equivalent to 150 transatlantic flights per year.
The report provides case studies from utilities such as EWE WASSER GmbH, a large municipal wastewater treatment utility in Germany, which reduced aeration energy consumption by 30% using technologies such as digital twins and Bend, the company implemented an IoT smart sewer initiative utilizing a real-time monitoring system throughout the city's watershed, and its sensor network eliminated sewer overflow and saved operating and maintenance costs. According to Xylem, the IoT smart sewer project has an indirect carbon reduction effect by preventing unnecessary new infrastructure construction.
Whether utilities are reducing carbon emissions directly or implementing IoT smart solutions to prevent carbon-generating activities such as construction, the use of technology is helping them play a role in the race to net-zero emissions. Asset optimization solutions, digital twins, and leak detection solutions are some of the ways water utilities are applying the
Internet of Things
(IoT) to advance this global goal. Xylem outlines some of the best practices leading utilities are using to set the pace, including developing net-zero strategies with realistic and measurable targets, pursuing cost-neutral emissions reduction strategies while ensuring process Embedding net zero targets in planning, etc. Through collaborative efforts, utilities can and are contributing to a net-zero future.